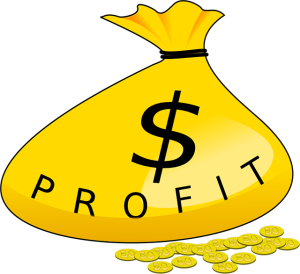 Everybody knows that the higher the item's price is the higher the commission. Amazon's Affiliate program has a tiered commission structure, and you want to promote the big ticket items to make the most possible income. Unfortunately finding those big ticket items may be a challenge for the average user. Also just because it is an expensive item, doesn't mean it will actually sell.
The goal is to find items that pay a high commission and filter through those items to find the ones that are easy to sell. Here are the steps to find Amazon.com items that pay a high commission.
Visit Amazon.com and open the full store directory
Click on a category that you may be interested in promoting. For this example we will choose the "Automotive & Industrial" category.
Lets click on the sub category "Labs & Scientific."
Next click on another sub category like "Scales & Balances."
Now we will want to move to the upper right corner and sort the items by "Price: High to Low." You will now see all of the highest priced Scales * Balances.
Lets go back to the main "Industrial & Scientific" Category. You will now see the most expensive items in that category. You can see that there is a Cyclone 4006 – Ultra High Pressure Hard Surface Cleaner, 40,000 psi water with Full Recovery that costs $514,968.00 and has two 5 star reviews, so you know this item has sold previously. At Amazon's 4% tier, that would net you a $20,000 commission.
This is just an example of how to find some products, but trying to actually sell this surface cleaner will be a challenge. You will want to go through some of the other categories until to find a good product that will be easy to promote and offer high commissions.
Now that you have an idea of where to find amazon products that offer a high commission, get to researching and take action now!